1 Day Tour to Volubilis – Meknes from Fes.
1 Day Tour to Volubilis – Meknes from Fes.
Volubulis the Archaeological site steeped in history, event, ideas, beliefs and Artistic work of Universal significance. Meknes the harmonious alliance of Islamic and Europeans styles, the Imperial City of Morocco.
It is a fascinating and exciting experience and excursion that gives you the opportunity to discover the cultural and historical heritage of Morocco while admiring the splendid landscapes of the region. Volubilis is endowed with the ruins of the ancient Roman city, visiting the magnificent ancient mosaic, the public baths, the triumphal arch and the temples.
Meknes is the imperial city with its impressive gates, its palaces, tombs, without forgetting the El Hedim square, the Bab Mansour and Bab El Kémis gate, the royal palace, the Al-Andalusian mosque and the pools of water in the shade of a large number of olive trees.
We'll pick you up at the hotel at 8:30 a.m.; towards the city of Meknes.
Our visit begins with Bab El Khamis and Bab El Mansour, after the Mausoleum Mouly Ismail and the old Medina.
Lunch break in a restaurant, After heading to the village of Moulay Driss Zerhoune, then we will explore the ancient Roman ruins of Volubilis, a fascinating UNESCO World Heritage Site, which well preserves several of these superb Mosaics.
At nightfall back to the Hotel in Fes.
INCLUDED:
Pick-up / Drop-off
Tourist Private Transport with A/C
Guided visit Meknes – Volubilis
Monument fees
Lunch at a restaurant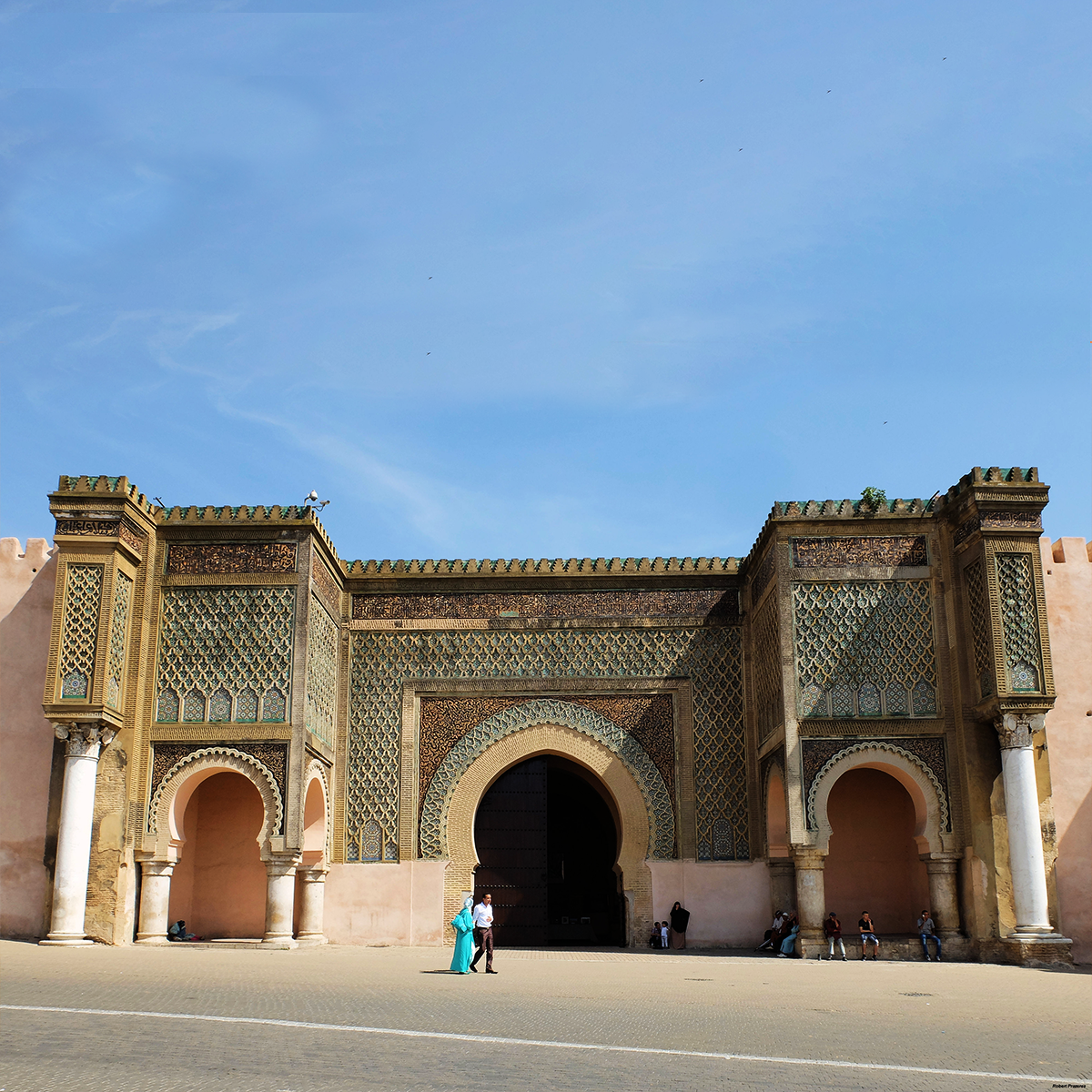 SIGN UP TO OUR NEWSLETTER TO receive our updates